Hair Salon in El Paso​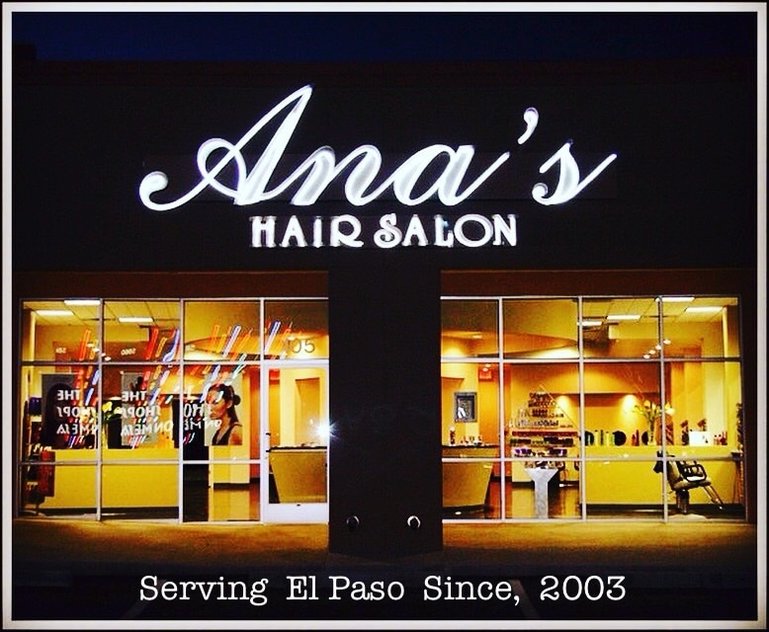 ​

---
Ana's Hair Salon was born out of a shear desire to elevate the quality of hair services being provided in El Paso and its surrounding areas. Through my travels as a young Hairdresser I always sought out the top salons in the local area to compare it to what was being offered in El Paso.
What I discovered is that the top luxury salons were using brands that I was unfamiliar with. These brands included
Kerastase and Oribe Hair Care
. Hair Color lines,
Inoa Professional
and
Koleston Perfect
. These lines are at the top of the luxury market they source the best raw materials they have the best research and development teams and are at the forefront in innovation. My fear was that if I use and provided these products for El Paso clients would they support the higher cost.
A business consultant broke it down this way, "you can get coffee from 7 Eleven or you can get coffee from Starbucks which do you prefer and is there a difference? What kind of salon do you want to be?" My answer was that I want to deliver the best service possible using the best products available and that I wanted my salon to be a service driven business model not a price driven model which means that we attract customers through the quality of service not through a discount in price.
With already sixteen years of experience in
Cutting
,
Styling
and
Coloring
hair I decided to open Ana's Hair Salon on the Westside of El Paso in 2003.
In my career I have been fortunate to have studied at the
Vidal Sassoon Academy
,
The Wella Studio LA
,
Bumble and bumble University
in New York,
The Soho Academy
. I have been guided by the legend "Oribe" at numerous
ORIBE
Backstage events and have had the honor of completing my
Balayage
Certification with
Nancy Braun
(The Queen of Balayage) in her
Beverly Hills Salon
.
The core belief of the Salon is to always create value in what you do and for a Hairstylist that means always learning. Not only am I a student but I'm also a teacher. I teach my team of Hairdressers everything that I have learned and continue to learn in the future. Education is the key to providing the best possible services for my clients.

​ 5860 N Mesa St #105, El Paso, TX 79912 Call or Text Message (915) 845-2887